Welcome to Gina´s Montessori Nursery School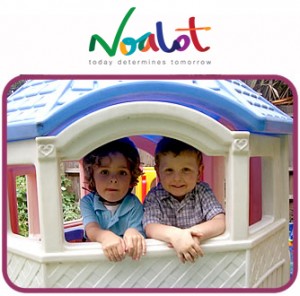 This is the longest established Montessori nursery school in Enfield. The staff qualifications are of the highest standard. All aspects of the nursery school are continually updated and improved.
Group size in the preschool years is of particular importance. Research shows that when the group size increases beyond sixteen, the learning benefits decrease, regardless of the number of staff. Preschool children are not ready for the dynamics of the larger group size. Group Size
As we know children often do cope in larger groups. However, such group sizes are not favourable environments for the developing child. This awareness of the developing needs of the child has dictated the group size of this nursery school.
Children learn more easily in a relaxed and natural setting. This fact influenced the choice of location for this nursery. It is located on the ground floor of a family house exclusively for the use of the nursery school. The children settle very quickly and become confident, capable, happy children. They make a very good transition into primary school. Their well developed self esteem and general capability holds throughout future years.
One of the characteristics of the Montessori approach is that it places emphasis on the development of the whole child. Language, socialising, practical skills, self-awareness, reading, writing, numerical skills, discrimination of colour, form and sound are the building blocks of early education.
Click here to learn more about the Montessori method »
If you'd like more information or would like an application form please contact Gina by phoning 078 0155 7009, 0208 482 3881 or by emailing [email protected].